New York Mets and Yankees may open 2020 season in Arizona
Major League Baseball is working on a plan to have all games played within a 50 mile stretch of Arizona around the Phoenix area.
The fans want baseball, the president does too. Major Leaguers want to play and their teams want a product to sell. No one, however, wants any of it to happen if it means spreading the coronavirus. That's the impetus of a new plan being developed by Major League Baseball and the players union to start the 2020 season in a confined area of Arizona, without fans, according to ESPN's Jeff Passan.
Pheonix's sprawling metropolitan area is the spring training capital of the west. The "Cactus League" is every bit as popular as Florida's "Grapefruit League." Using the Arizona Diamondbacks home, Chase Field, as a midpoint there are 10 Major League spring training complexes within 50 miles of each other.
That area includes two big college stadiums (Arizona State and Grand Canyon University) and with the Dbacks stadium, there are 13 facilities to play in. A little tight for 30 teams to play, but there are also some of the top JUCO programs in the area, so MLB could borrow a field or two if necessary.
It's an ambitious plan due to the many logistical issues. To begin with, teams would need to fly in players from all over the world, some from countries with travel bans. Each squad must be sequestered in a separate upper-end hotel (this is the Majors, these guys don't stay at the Roadway Inn). Meal preparation for professional athletes (do teams buy out a restaurant and hire a chef?) and transportation to and from the respective stadiums will be crazy.
Each team has a traveling entourage of trainers, doctors, equipment men, etc they need to bring along. People are needed to staff and support the stadiums such as security, IT people, and scoreboard operators. The games have to broadcast so crews for TV and radio, both national and local will be there.
Next of course is the media. Finally, there have to be people who clean and disinfect after all the above use any facilities and hotels. There are ways to limit the number of people such as using pool reporters and having the teams pair one broadcaster each on a shared feed sent to both markets.
All these people need to be checked for the virus daily. They may have to be away from their loved ones for weeks or months. Sure it would be strange to see Masahiro Tanaka take the mound wearing Yankees pinstripes, playing a "home game" in Chandler, AZ or the Mets Jacob deGrom striking out an Atlanta batter in front of 40,000 empty seats at Chase Field. But, if the league can work it out, and keep everyone healthy, it would certainly give a morale boost to many people.
Again, there are lots of "if's" to this plan. Should it actually happen, America's pastime could be back by mid-June.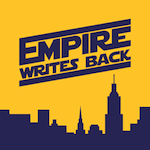 Want your voice heard? Join the Empire Writes Back team!
Write for us!
What do you think about this? Let us know in the comments section below or on social media.