New York Islanders: Isles still have chance to accomplish extraordinary regular season feat
The New York Islanders are an enigma this season because of how well they played over the large sample and how little overall talent they have in comparison to some teams. However, team work makes the dream work.
The New York Islanders are a great team this season. There is almost not other way to put it. They are not being carried by any generational talents, they aren't shooting their way into the playoffs, they are playing well as a team. All four lines are playing solid. There is so much we could talk about, but I'll keep it simple.
A big reason for this is Barry Trotz and the way he has been shuffling his lines. If you look at his most recent set up of lines, which even those change, then you get this, essentially. The top line center Mathew Barzal is leading the team in points , the second line center, Brock Nelson, is second on the team in goals, the third line right-wing, Josh Bailey, is second on the team in points, and the fourth line center, Casey Cizikas leads the team in +/-.
The best part is, you could shuffle around the lines even more and you always get the same results, that each line brings something different. It is easy to look at the top six, which on a usual basis is Bailey, Nelson, Barzal, Anders Lee, Anthony Beauvillier, and Jordan Eberle, something of those six, and think they don't produce. That is mostly some individual players do not. Overall, the core of top six players produce the most.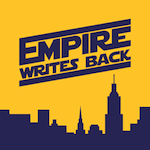 Want your voice heard? Join the Empire Writes Back team!
Write for us!
Then, once again disregarding Barry Trotz constantly shuffling, the bottom six always provide too. That is where we get the likes of Matt Martin, Cal Clutterbuck, Cizikas, and some form of Leo Komarov, Valtteri Filppula, Andrew Ladd, sometimes the likes of Ross Johnston, maybe even Michael Dal Colle. Either way, they produce too, they are the grinders who score and most of them rank in the top 15 of the team in the ratings. They are typically on the ice not giving up a lot of goals.
Now, I know that all seems like a lot to process at once, and was a generalization, but no matter how you twist it, the Islanders are getting it done as a team. Each line has a player that brings something different, but essential to win hockey games. Barry Trotz has finally been the guy who brought it all together.
So, perhaps no stat explains how interesting successful this team is more than this one: With three more wins this season, this Isles team will rank ninth all-time on the Islanders win list in franchise history. At 43 wins, it'll be the ninth most of any Islanders team ever. They have played in just 69 games. They could get there before the 80 games mark too, which is how many games the teams above them played.
The franchise record was set in 1981-82 when the Islanders won 54 of the 80 games they played. This team has already won more games than one of the Stanley Cup winning teams and they could climb over the 1982-83 team that won it all.
Yes, they are different eras, but I am not comparing eras. I am looking at the best teams in Islanders history, including every team in Islanders history, and looking at the amount of games won. This is about pure hockey. Nothing is adjusted.
That is about where this team stands. It is even not far-fetched to argue this is one of the better teams post-80's dynasty, too. if they get those three more wins, that is just a small number of what they could, then the only teams they would be behind on the Isles franchise wins list that came post-1980s would be the 2014-15 Islanders and the 2015-2016 Islanders.
None of those teams had the same formula of this one. Also, if this year's Islanders team does indeed keep climbing up the franchise wins list, if they get to the top nine, just one of those Islander teams above them failed to win a playoffs series and all made it.
So, while I am not trying to take old teams and teams of the recent past to predict what this Islanders team will or will not do as the season winds down, there are way too many moving parts to do that, I will simply say we should appreciate this current team. No matter how you look at it, they have been one of the best teams in franchise history during the regular season.
The Isles are still aiming towards shattering all records in the future, that is no secret. They are a perfect mix of young players and proven veterans this year, they rank ninth oldest in the league at 28.4 years young, and everyone is still just trying to do their jobs.
The Islanders' leading scorer this year, so far, is Mathew Barzal, he has 55 points. That is only solid enough to be a lackluster 63rd in the NHL. Where the Isles major production is coming from is a little bit of everywhere. They are taking it one night at a time, game by game, and maintaining focus on the big picture.
Plus, what really matters is where their goalies rank in the league stats, but you already probably know how impressive that is.
All I am trying to say, is that as aggravating as some games have been recently, they could easily waste their big win Monday night vs the Blue Jackets by losing Thursday night vs the Candiens, they are an impressive team.
While most of this does not matter and the stats are ever-changing, I got my point across. This team has already accomplished a lot this regular season. They are poised to accomplish even just a little bit more. However, what really matters is the system in place that helped get them here. Having talent in the system is great, but to be a top 10 team in franchise history in just year one of this new regime, perhaps the encouraging thing is simply that the system exists.
Losing great players for nothing prior to the season, not adding new players for anything during the season, none of that might matter when it's all said and done, because in the wildest of ways, we might be watching one of the best Islanders teams ever. First round exit or Eastern Conference finals exit, this year, this system is coming for the record books every year.
When was the last time something really felt like that? I know, when they won all those Cups way back when, probably.