New York Giants quarterback Eli Manning did not have a good day against his older brother and the Denver Broncos on Sunday afternoon.
His luck yesterday is summed up in the picture below: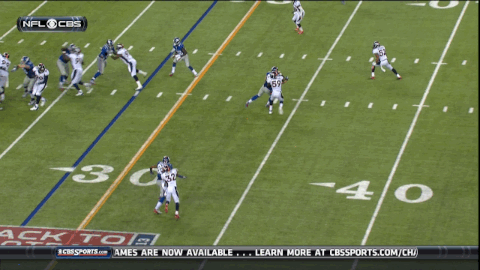 [Bleacher Report]
The ball bounces off Broncos corner Tony Carter's heel and into Chris Harris' hands.
Eli Manning finished the game throwing four interceptions—seven in two weeks—and just one touchdown.